A killer long-distance camper van or RV rental
doesn't have to be from the 70's, loud, and awful on gas. You can still camp in style on your multi-state or cross-country drive, using the van as a hotel on wheels. Here are a few modern day options that are versatile, reliable, affordable, and decent on gas given their sizes and capabilities.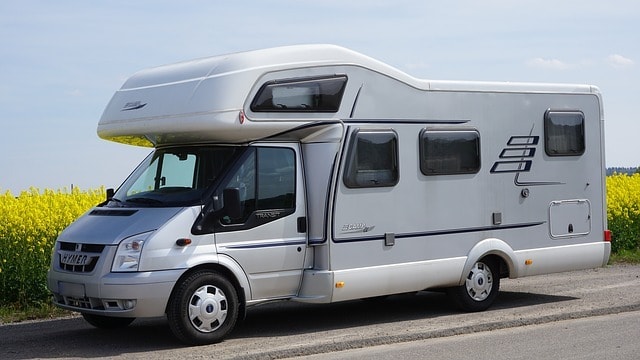 Honda Odyssey
The Honda Odyssey
is a favorite in the world of vans, and not only for hauling around the family. This affordable van gets about 27 mpg's on the highway, has wide-mode 2nd-row seats and room for easily 8 people plus cargo. Little touches like a built-in vacuum cleaner and 60/40 split 3rd row "Magic Seats" really make this van something special for taking on long distance drives and using as a camper. This Magic Seat turns the inside of the van into a spacious compartment for setting up sleeping bags or even a small air mattress
, or using the seats themselves as recliners and a raised bed. A built-in rear entertainment system will keep your kids quiet in the backseat. Honda's are reliable and this one is reliably perfect for going the distance in comfort.
Chrysler Pacifica
This van is more like an SUV crossover to a van when it comes to style and capabilities. You can even get it with a hybrid engine. The interior is amazing and made the WardsAuto list of 10 Best Interiors for 2016
. A huge sunroof lets all the light in and is perfect for parking underneath the stars for the night. Comfortable and flexible seating lets you fit in 8 people with plenty of room. Towing is easy with 287 horsepower and 262 lb-ft of torque, which makes it best-in-class for towing capability. You'll even get 28 mpg on the highway in this small home on wheels which means you can take it on the longest road trips and still have money left over in your gas budget. In-seat entertainment options let you customize your technology for more luxury on the go.
Volkswagen Transporter
The coolest thing about the Transporter might be how customizable it is depending on your needs. You can get this diesel van with two, three or five seats, and have a choice of three different roof heights. Different window packages let you choose how private or bright your van's interior is. The back door opens completely overhead so you have no restrictions on left to right space, and the door can even double as a small overhead awning for a little picnic in the back. Go somewhere beautiful and off the beaten path with all-wheel drive and a mechanical differential lock that makes off-roading possible. With 20 mpg's on the highway, you'll be able to cover ground pretty affordably.
The Transporter doesn't skimp on technology to make your long drive even better. Drive all night safely with the driver fatigue detection system, and stay in your lane with a multi-collision brake response. Rubber floor mats are easy to clean after your road trip, and provide a soft base to throw your sleeping bags on at night.
Ford Transit
If you're looking for something with the capacity to seat 15 people and tow up to 6,200 pounds, the Transit will really get you going. This cargo and passenger van can be customized with options to give you lots of seats, or lots of open space. Go for a bright interior with full windows from front to back, or opt for privacy in the back if you plan on sleeping in it often and go with a closed cargo space. We really like the idea of going with the bright windows and getting some sort of cute curtain to add an old Airstream touch to a modern travel-van-turned-camper. You can get up to 19 mpg's on the highway, which isn't bad for this beast on wheels.
Toyota Sienna
The Sienna combines space with power like no other minivan can. The V6 direct-injection engine gets 27 mpg's on the highway and accelerates like a dream. A dual moonroof lets in the breeze and the stars, while a wide dashboard and cockpit-like driver's seat will have you feeling like the captain of the road on your long-distance drive. Move the 2nd and 3rd rows of seats and slumber away in comfort in this secure, spacious van that's versatile for road trip camping and work commutes as well.